Asbestos survey Yorkshire
HSG Surveys Ltd – We have over 30 years hands-on experience of working with asbestos in both residential & commercial premises.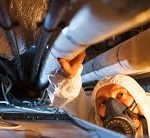 We offer free impartial advice based upon our years of experience.  Our surveyors are fully qualified and trained in working safely with asbestos.
If you need an asbestos survey, or a need a material sampling & analysing for asbestos, please contact HSG Surveys Ltd on 01274 959994 / 07703 203930 / 07711 855891 or via the HSG Surveys Ltd website at www.hsgasbestossurveys.co.uk.
We carry out asbestos sampling, asbestos management surveys, asbestos refurbishment surveys and asbestos demolition surveys.
We cover all areas for asbestos surveys and asbestos sampling including Yorkshire, Lancashire, Midlands and the North East